High Performance L Pipe
SPECIALTY - Reference DIN 896 in Socket End design
Drop Forged Material:
- Hardened AISI6140 Alloy Chrome Vanadium (Cr-V) Steel (HRC 46° ± 2°)
Manufacture Finish Option:
a. Satin Finish
b. Mirror Finish
c. Mirror Satin Finish
d. Black Chrome Finish
e. Customize Finish (Color Plating, Manganese Phosphate, Black Oxide...)
We provide OEM/ODM service. Once the demand fulfill the forging MOQ, the new size are welcome.
Packing Option:
A. Bulk Packing
B. Customize EVA packing
C. Customize Tray packing
D. Customize Blow Mold Case (BMC) packing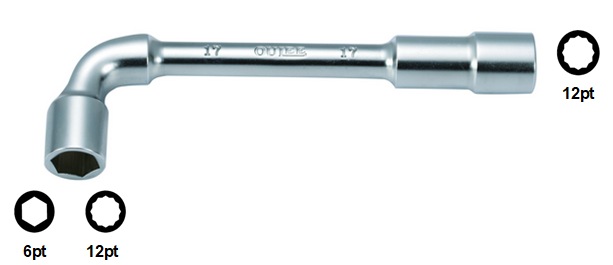 Description
METRIC Size

Length

Product Feature

6

100

Hardened Alloy Chrome Vanadium Steel

Go-thru design in one end to support work in obstruction area

Offer different finish in out look to meet different market

Customize packing to fulfill different demand

7

104

8

114

9

122

10

129

11

135

12

145

13

150

14

160

15

169

16

178

17

187

18

195

19

205

20

210

21

220

22

230

23

240

24

250

25

260

26

270

27

280

28

290

29

300

30

310

32

330

33

340

34

350

35

360

36

370

38

390